Clone: REGIo476E122D
cloning vector:
pDONR201 site_1: ; site_2:
host:
E. coli DH5alpha
library description:
In the context of the EU-funded project REGIA (QLG-CT11999-00876, coordinator Javier Paz-Ares), a set of transcription factor ORFs was generated. The ORFs were produced in a decentralized way in the labs of the participants. Most of the ORFs were generated by RT-PCR using cDNA from various A. thaliana tissues as a template. Initially, it was planned to use yeast recombination to move the ORFs from the cloning vectors into target constructs. For this reason, a number of the clones contain "REGIA tags" (RG_tag1: 5pr-AATTCCAGCTCACCACC-3pr; RG_tag2: 5pr-CATGGCAATTCCCGGGGATC-3pr). During the lifetime of the project, the GATEWAY system became available and finally all ORFs were transferred into GATEWAY vectors. At the end of the REGIA project, the clones were collected as plasmid DNA. For end-sequencing at the DNA core facility of the MPI of Plant Breeding Research (ADIS; head: Bernd Weisshaar), the plasmids were re-transformed into DH5alpha, arrayed into 96-well plates and new plasmid DNA was prepared. Re-transformation proved to be difficult because a number of clones displayed poor growth. Data submission has been handled by GabiPD (http://gabi.rzpd.de).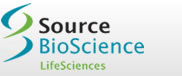 | | |
| --- | --- |
| submitter of sequence: | Prof. Dr. Bernd Weisshaar |
| length: | 881 |
| tracefile: | view (download) |
| GenBankAc: | DR749775 |
| description: | AGI: AT3G15030; SeqAnalysis: undetermined frame; Translation: no full cds detected Data analysis performed in the frame of REGULATORS (Exploiting inter-species conservation in promoter sequences to identify regulators of reproductive development and physiological performance), a Trilateral Co-Operation in Plant Genomics between Spain (MCyT), France (GENOPLANTE) and Germany (GABI) coordinated by G. Coupland (coupland-ad-mpiz-koeln.mpg.de). Authors: Vincent Thareau (IBP-Orsay UMR8618 CNRS-UPS, thareau-ad-ibp.u-psud.fr) and Alain Lecharny (URGV-Evry UMR INRA-CNRS-UEVE, lecharny-ad-ibp.u-psud.fr). |

93-L020913-065-003-E12-SeLA
AAATTGATGA GCAATGCTTT TTTATATGCC AACTTTGTAC AAAAAAGCAG GCTGCCAATT         60
CCATCTGACC ACCATGAGGC ACCGTTCTAC GTCGGATGCG GCGGACGGCG GCTGCGGCGA        120
GATTGTTGAG GTGCAAGGTG GTCACATTGT TCGGTCTACC GGAAGAAAAG ACCGCCACAG        180
CAAAGTCTGC ACGGCTAAAG GGCCACGTGA CCGGCGCGTG AGACTCTCTG CTCACACGGC        240
GATTCAGTTT TACGATGTTC AAGACAGGCT TGGTTTCGAC CGACCTAGCA AAGCCGTTGA        300
TTGGCTTATC AAAAAGGCTA AGACTTCCAT TGACGAGCTC GCTGAGCTTC CTCCCTGGAA        360
TCCCGCCGAT GCAATTCGCC TAGCCGCTGC TAACGCTAAA CCCAGAAGAA CCACCGCCAA        420
AACCCAAATC TCTCCGTCTC CGCCACCGCC GCAACAGCAA CAACAACAAC AACAGCTTCA        480
GTTCGGTGTT GGCTTCAACG GAGGAGGAGC AGAGCATCCG AGTAACAACG AGTCGAGTTT        540
TCTCCCGCCG TCAATGGATT CAGATTCGAT AGCTGACACT ATAAAGTCGT TTTTTCCGGT        600
GATTGGCTCT TCAACGGAGG CTCCTTCGAA TCATAACCTT ATGCACAACT ATCATCATCA        660
GCATCCGCCG GATTTGCTTT CTCGAACTAA TAGCCAAAAC CAAGATCTCC GTCTCTCGCT        720
GCAATCGTTC CCGGATGGTC CACCGTCGCT TCTGCACCAC CAACATCACC ACCACACCTC        780
TGCTTCCGCC TCCGAGCCTA CTCTGTTCTA CGGACAGAGC AATCCGTTAG GGTTTGACAC        840
ATCGAGTTGG GAGCAGCAGT CGTCGGAATT CGGAAGGATT C                            881

| | |
| --- | --- |
| submitter of sequence: | Prof. Dr. Bernd Weisshaar |
| length: | 884 |
| tracefile: | view (download) |
| GenBankAc: | DR749776 |
| description: | AGI: AT3G15030; SeqAnalysis: undetermined frame; Translation: no full cds detected Data analysis performed in the frame of REGULATORS (Exploiting inter-species conservation in promoter sequences to identify regulators of reproductive development and physiological performance), a Trilateral Co-Operation in Plant Genomics between Spain (MCyT), France (GENOPLANTE) and Germany (GABI) coordinated by G. Coupland (coupland-ad-mpiz-koeln.mpg.de). Authors: Vincent Thareau (IBP-Orsay UMR8618 CNRS-UPS, thareau-ad-ibp.u-psud.fr) and Alain Lecharny (URGV-Evry UMR INRA-CNRS-UEVE, lecharny-ad-ibp.u-psud.fr). |

93-L020914-065-003-E12-SeLB
TAGTGACCTG TTCGTTGCAC AAATCGATAA GCAATGCTTT CTTATAATGC CAACTTTGTA         60
CAAGACATTT GGGTGCGATC CCCGGGAATT GCCATGTCAA TGGCGAGAAA TAGAGGAAGC        120
AGAGGACGGC TTGTGAGTGA GACCGTCGTG CTGCTCCTCT TCTTGGCCCT GAAACCGTGC        180
TGGTATGCGA AAACCCGAAG AGAATTCACC TGAGGCGAAT CCGATTCCGG GGATTGCTGA        240
TTGGTGAACC GGTGGAGGAA GGTGATGGTG GTGGTTGAGA TCGTCGGTGG AGATGGATTG        300
GTGATGATGG TGAGGATCAA ACCAAGCACG GATCATGGGA CTGTAACTGG ACTGAAGGGG        360
ACCCCTCTGA GAATAAAGCT GTTGGCTTTG GCCAAGAACT GGCTGAAACG ACGTCGTTGA        420
AGGAGTAGGA GGAGCGAACA GAAACCCTCC TCCGTTTCCT GTATCGGTTG CTCCGCCGCC        480
ACCGCCGCTG TTCCAAGCCA CTAGTCTCTG AATCCTTCCG AATTCCGACG ACTGCTGCTC        540
CCAACTCGAT GTGTCAAACC CTAACGGATT GCTCTGTCCG TAGAACAGAG TAGGCTCGGA        600
GGCGGAAGCA GAGGTGTGGT GGTGATGTTG GTGGTGCAGA AGCGACGGTG GACCATCCGG        660
GAACGATTGC AGCGAGAGAC GGAGATCTTG GTTTTGGCTA TTAGTTCGAG AAAGCAAATC        720
CGGCGGATGC TGATGATGAT AGTTGTGCAT AAGGTTATGA TTCGAAGGAG CCTCCGTTGA        780
AGAGCCAATC ACCGGAAAAA ACGACTTTAT AGTGTCAGCT ATCGAATCTG AATCCATTGA        840
CGGCGGGAGA AAACTCGACT CGTTGTTACT CGGATGCTCT GCTC                         884